News
7-year-old Boy Prays Back dead Father to Life
7-year-old Boy Prays Back dead Father to Life
We often say there is hope for everyone unless the dead, meaning the dead can not be used for anything good again in this life of the living because it is impossible to bring back the dead to live.
Therefore, as soon as a person gives up the ghost, that ends every hope, but in Christ Jesus, all things are possible, including the dead coming back to life as our Lord Jesus Christ did during his time.
A 7-year-old Sunday School boy of The Church of Pentecost, Emmanuel Kofi Kpentor, has miraculously exercised an unbelievable faith, bringing his dead father back to life.
The Chairman of The Church of Pentecost, Apostle Eric Nyamekye, narrated this miraculous event in his State-of-the-Church Address to councillors at the 46th Session of the General Council Meetings of the Church at the Pentecost Convention Centre at Gomoa-Fetteh, on Wednesday, May 3, 2023.
According to the Chairman, the boy's father, Daniel Kwaku Kabre, was pronounced dead by the Worawora Government Hospital and was to be sent to the mortuary. As an idol worshiper, all hope was already gone.
"However, to the surprise of the nurses and doctors at the facility, his seven-year-old son, Emmanuel Kofi Kpentor, said he would not allow them to take the body of his dead father to the mortuary until he had prayed for the father to wake up," an excited Apostle Nyamekye told the gathering.
Upon his insistence, the medical personnel allowed him to pray for the deceased father. Whilst transporting the corpse of Emmanuel's father to the mortuary after his prayers, the 'dead body' started shaking, and was rushed back to the doctors for medical attention.
"By God's grace, he was restored to life, surrendered his life to Christ, and, together with his wife, was baptised on June 26, 2022,", Apostle Nyamekye said amidst cheers of praise from the gathering.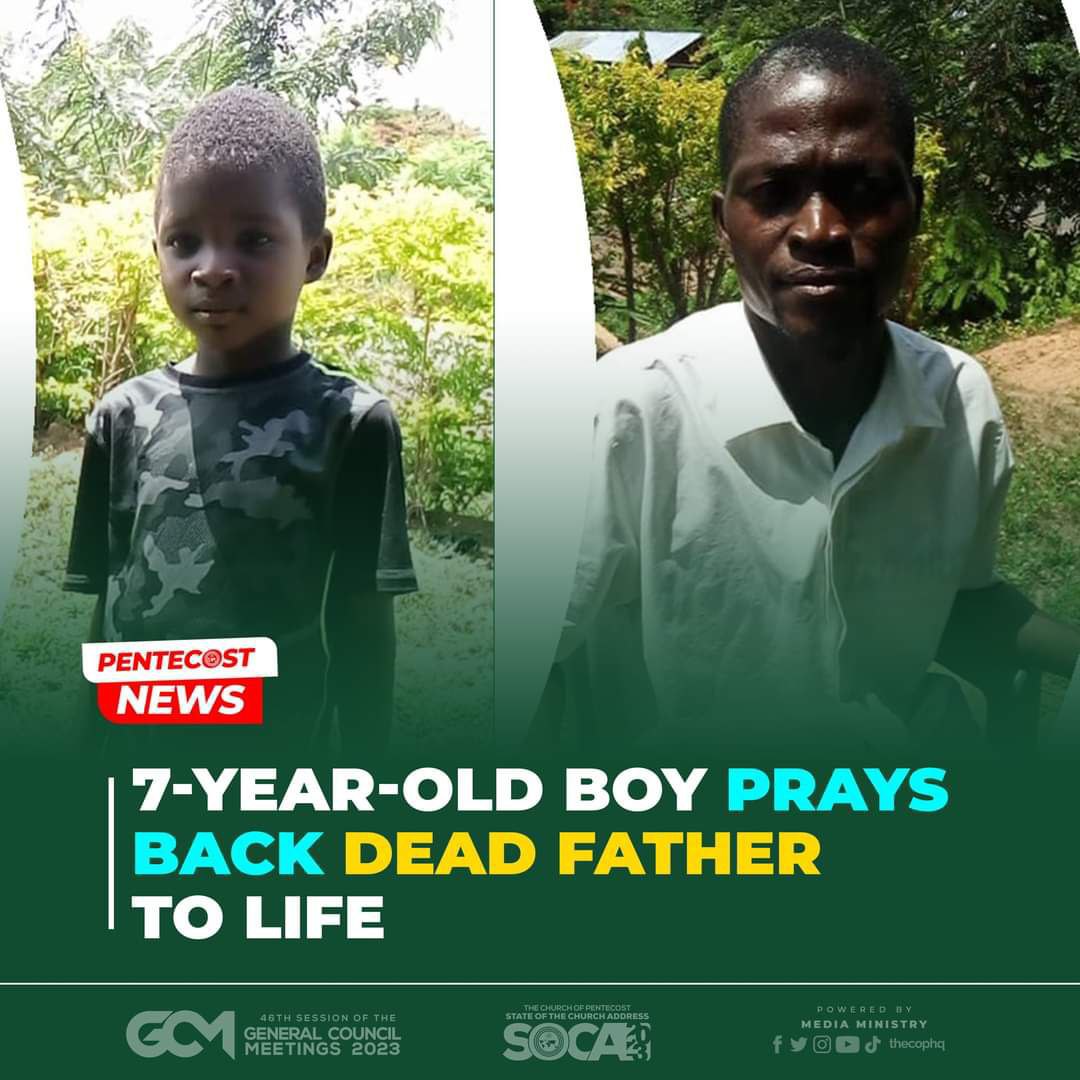 Source: PENTECOST NEWS