A 28 year-old taxi driver who left home for work with Car number *GT-6188-20* on 29th October 2022, is missing since then.
Reports indicates that he left the taxi station for dropping passengers (4men) to Abaasa a town near Mando in the Central Region of Ghana.
*BERNARD BOTWEEY(WOOYAA)* a resident of Ekumfi Essarkyir had got a booking of Enyan Abaasa at the Essarkyir /Ajumako junction around 6 to 7pm.
His family lodged a missing report on 30th October, However a group of people from the Essarkyir Community has volunteered to search for him and the car as well.
The family therefore plead with the general public to help  with any information or report to the nearest police station or call the following lines in case found. *0248146483/0244716054*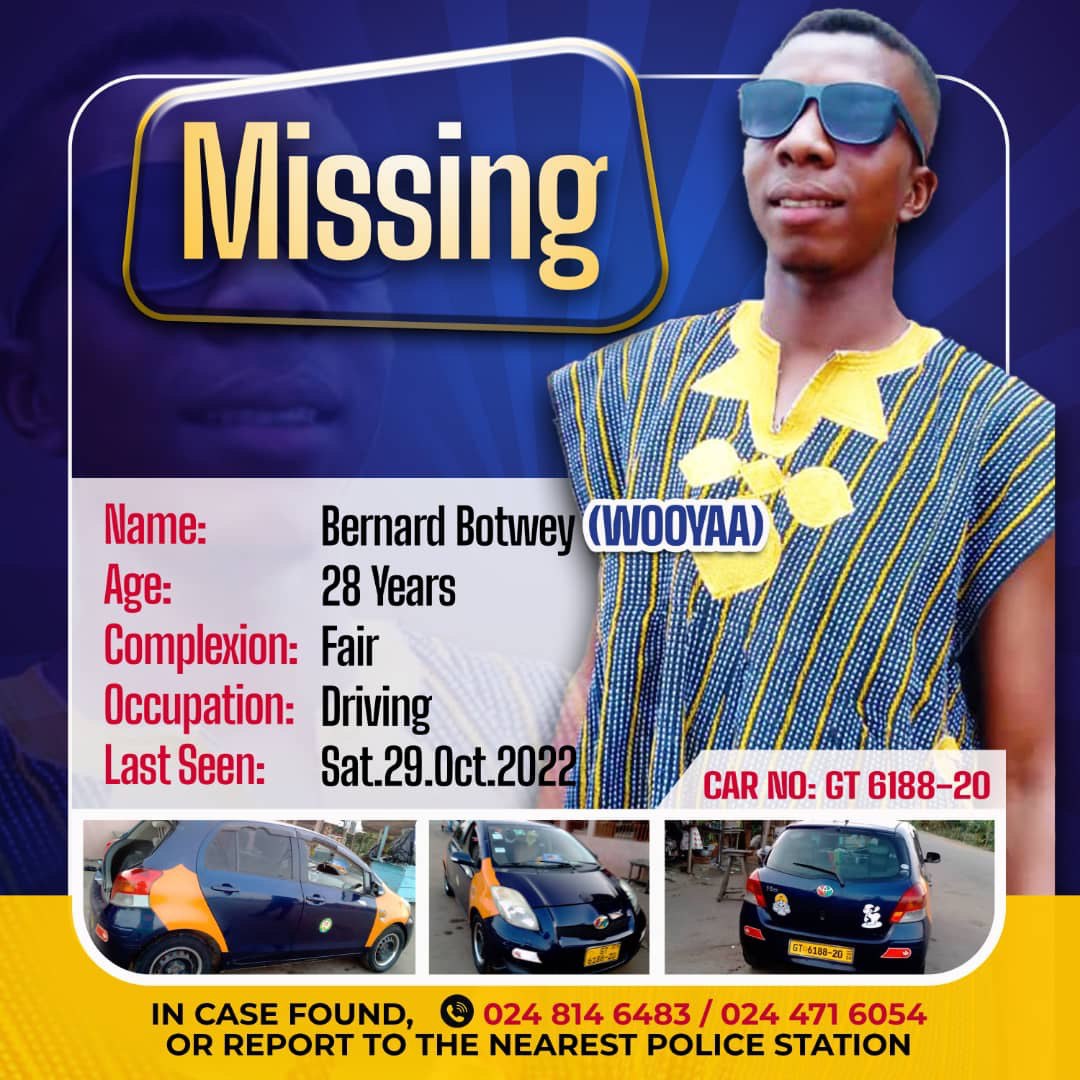 You can also send seekersnewsgh message below