News
Child Rights International, Ghana Police places ¢10k and 2K bounty on head of man flogging toddler in viral video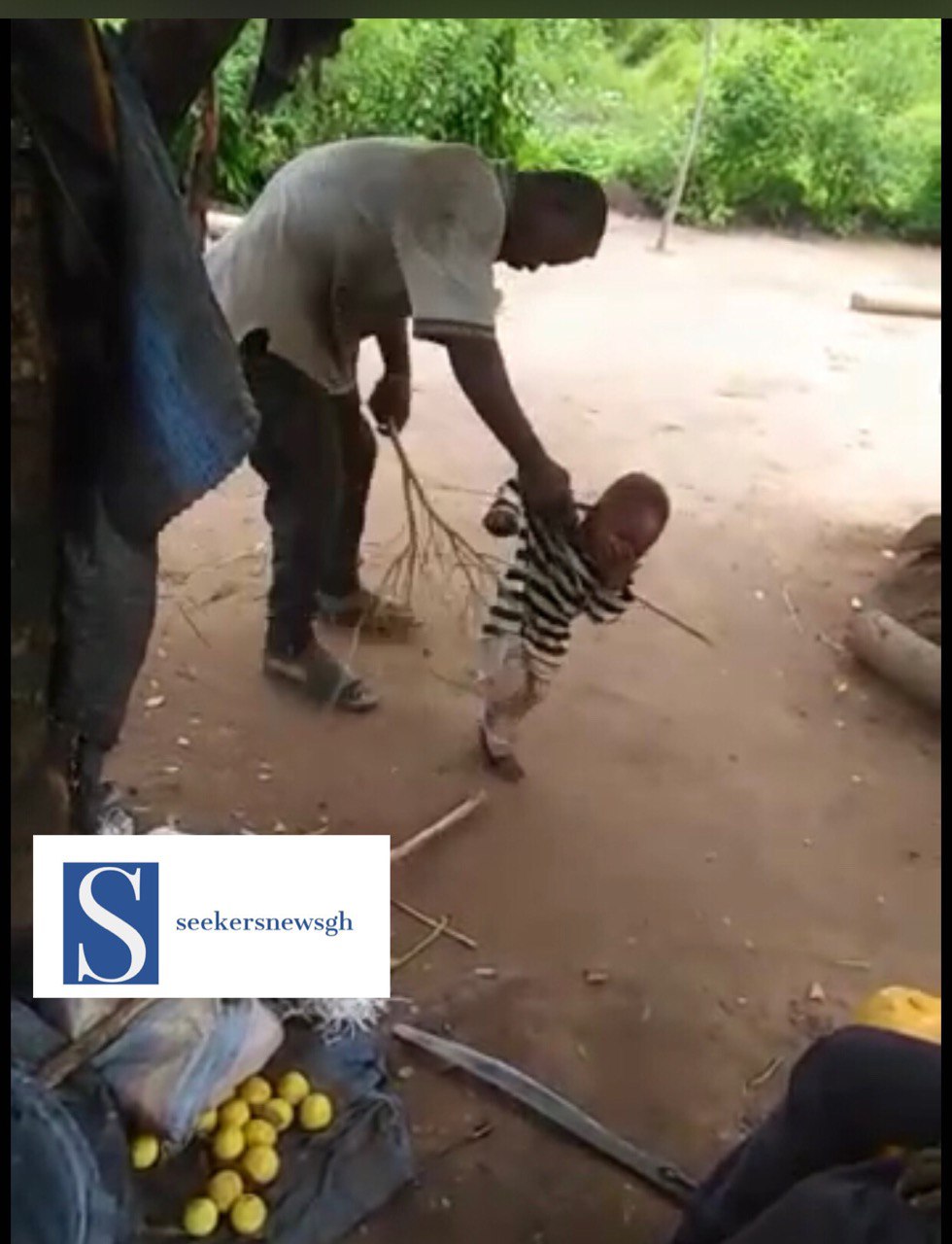 Man Abuses Child. For video Click here 
Child Rights International has condemned the flogging of a toddler in a video that has gone viral on social media.
In a press statement signed by Bright Appiah, its Executive Director, the institution said the act is unfortunate.
It has thus placed a ¢10,000 bounty on the head of the man.
Child Rights International places ¢10k bounty on head of man flogging toddler in viral video
According to the said release, the reward will be given after the Ghana Police Service has verified the information provided.
"In support of the Ghana Police Service's effort to locate the individual, Child Rights International, through the office of the Executive Director, is publicly staking a reward claim of ¢10,000 to any individual who will be able to provide details that will lead to the location of the individual in question, the person that recorded the video and the individual seated watching the scene unfold."
"The reward will be provided after such claims have been substantiated and verified by the Police and/or Social Welfare Department as true," excerpts of the release said.
Meanwhile, it has commended the Police for its swift response on the matter.
Ghana Police has Placed 2K bounty.
"First of all, we would like to highly commend and applaud the swift response of the Ghana Police Service in trying to trace the whereabouts of the man recorded in the video."
The Ghana Police Service has already commenced investigations into the matter.
It also said it is on a manhunt for a man for his action.
"Anyone with such information should contact the police on 0243809991," a Facebook post from the Police noted.
Follow Us on Facebook CLICK HERE
seekersnewsgh.com