News
New list of transport fares following GPRTU's increment
New list of transport fares following GPRTU's increment. You might be surpised to hear the new prices, Mostly when it happens like this, series of fight is recorded in trotro over the fares.
From Graphiconline.com, here are some of the fares observed across the capital.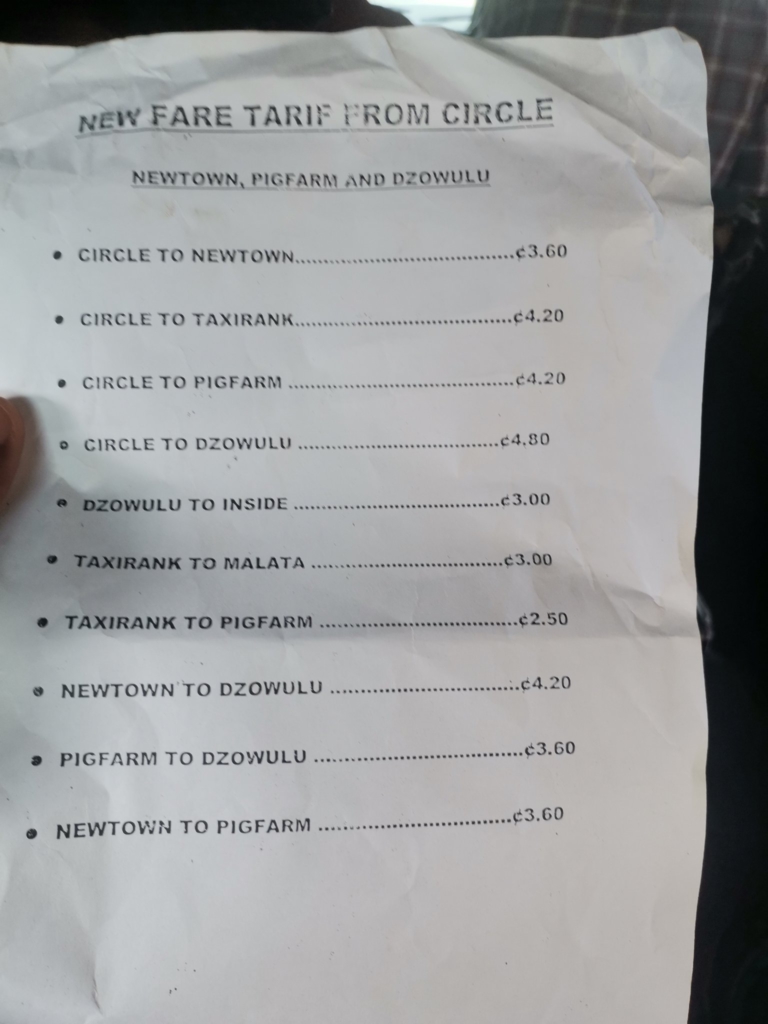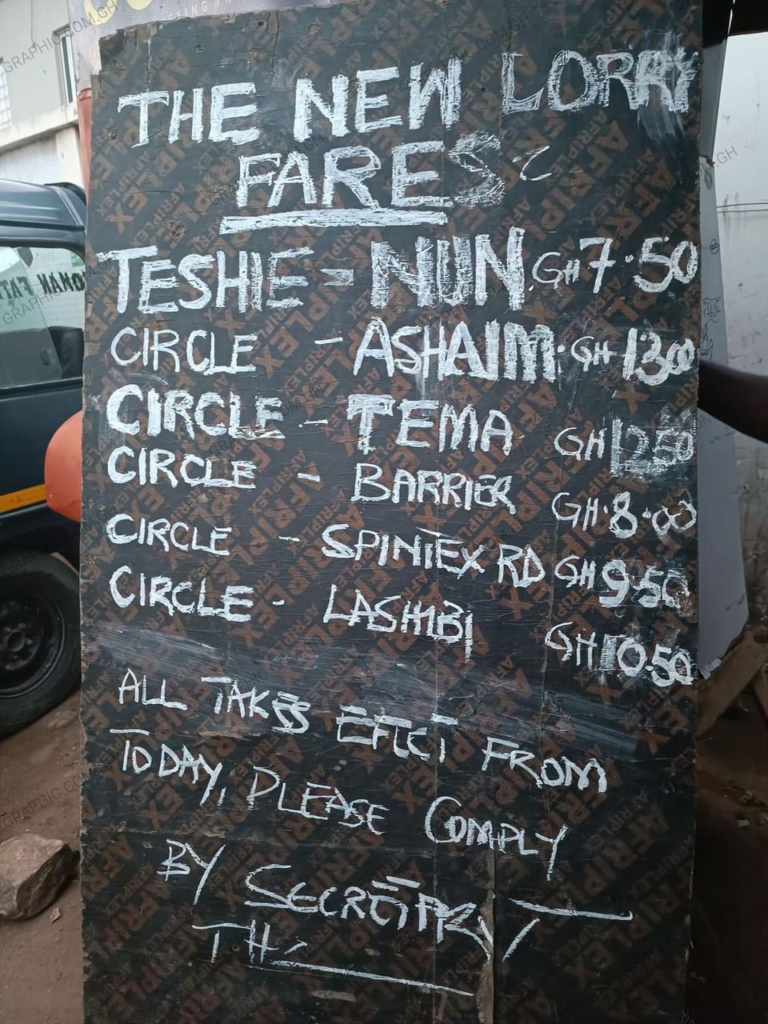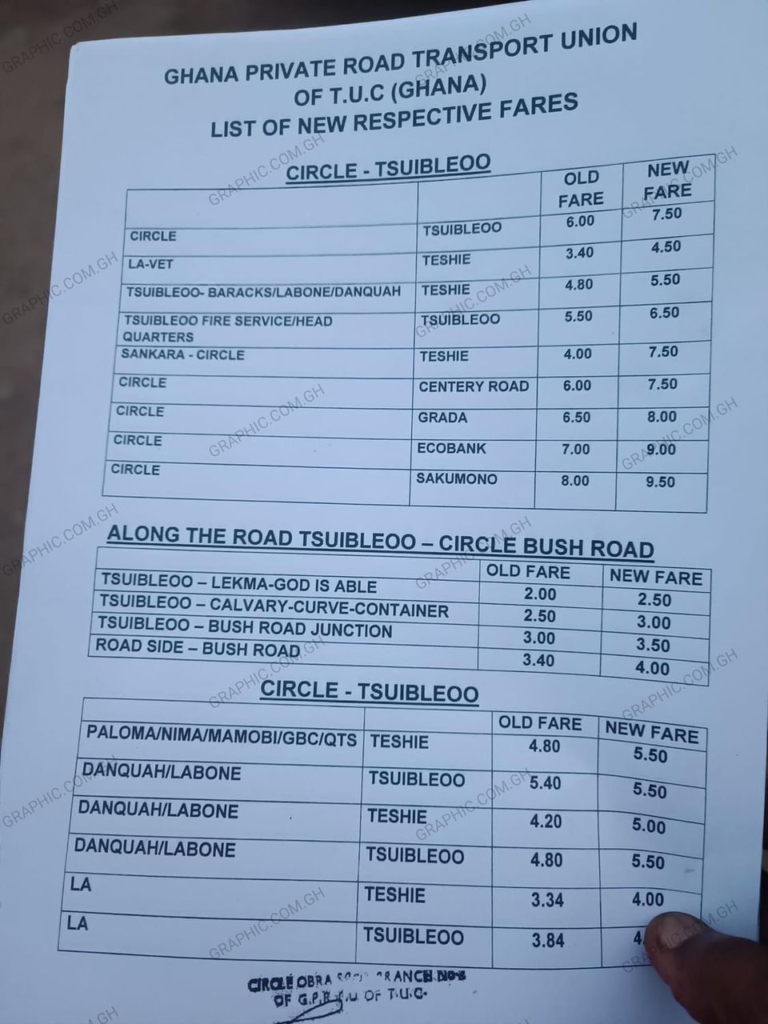 On Monday, popular long-distance transport service VIP Jeoun says it is unable to shoulder the operational cost accompanying the current developments.
On its Facebook page, the management curated a list of updated prices for travellers across the country.
The upward adjustment affects both the Standard Tour and Executive coaches, per the statement issued on October 23, 2022.
Executive Coaches New Fare List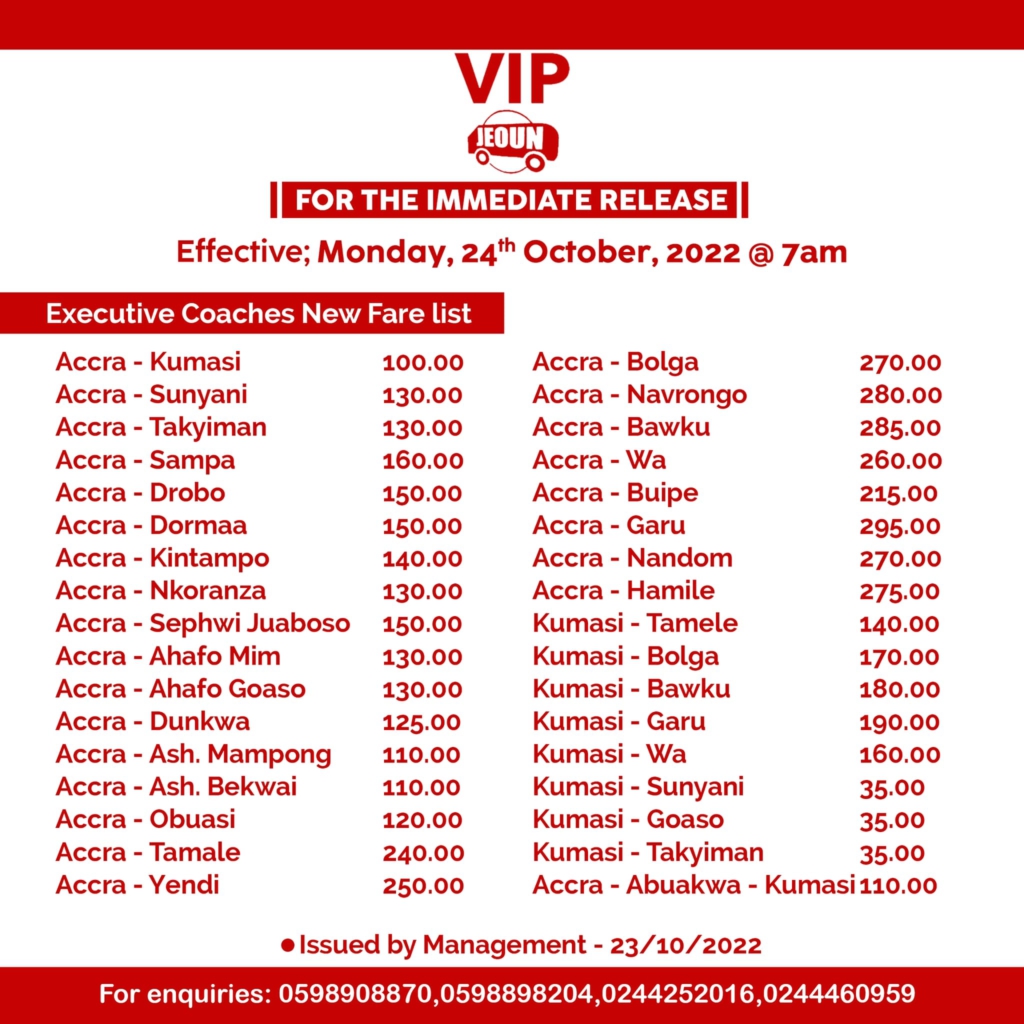 Standard Tour Coaches New Fare List
You can send us the new Fare in your area- Check the comment section below