Child Rights Writers Africa (CRiW-Africa) has petitioned the Ghana Education Service (GES) to investigate and punish culpable teachers who post videos of struggling students on the internet.
The child rights advocacy group says these videos, which show the students struggling to grab concepts, accompanied with disparaging remarks from the teachers or mockery from fellow students, are unacceptable.
"This is a clear violation of the right to dignity of the children. Some of these videos are evidently posted for clout and only aimed at generating clicks and fun at the expense of these under-aged children," CRiW Africa wrote in a petition to the GES.
One of such videos available shows a teacher marking assignments. The assignments which asked the students to draw a nurse suggest they were given to lower primary students.
5th Batch of Staff IDs for Newly Trained Teachers 2022
The teacher is heard rebuking the drawings and using disparaging language.
Another video, CRiW-Africa said they spotted, shows a teacher in a classroom asking a female student to identify shapes. The student is unable to pronounce "square" and is laughed at by her colleagues.
"There is no justifiable reason for a teacher, whether in a public or private school to record such a video, much less putting it on the internet," CRiW-Africa wrote.
The group added that the licenses of the culpable teachers must be withdrawn.
The petition which was copied to Parliament's Education Committee, the Ministry of Education and the Ministry of Gender, Children and Social Protection, implored these institutions to develop policies to prevent "such blatant child rights abuse in the future."
Teachers are warned as all eyes are on them.  Publishing the Exercise of students to laugh at them is a no no. You might thing it's nothing but the psychological effect it will have on the child, You might not understand.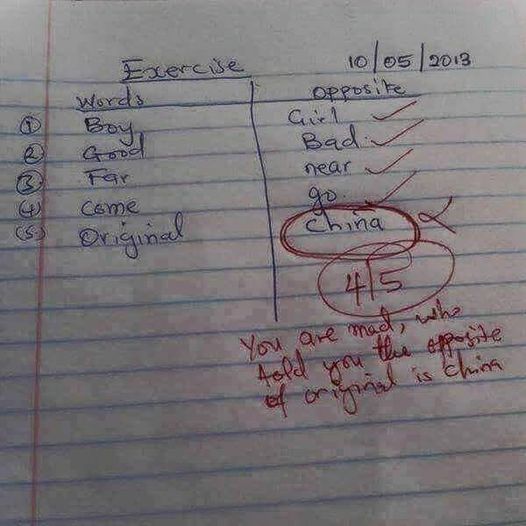 Full Download, Scheme of Learning and Lesson Notes Term 3 All Classes till End of Term
seekersnewsgh. Credit myjoyonline.com