Latest Educational Updates
Submit Data to receive your CPD Points and Certificates for the KATON ICT Training – New Training Active
Submit Data to receive your CPD Points for the KATON ICT Training – New Training Active
Many of You may be done the KATON ICT Training for CPD Points but may not have CPD Points or Certificate. Some Few may have their Certificates without CPD Points.
YOU CAN JOIN OUR   TELEGRAM  OR WHATSAPP OR FACEBOOK  PAGES
We only Share  Courses we have been able to confirm that are Free
ICT Training For JHS And SHS Teachers-Nationwide e-learning for CPD and Certs
seekersnewsgh  intercepted a message   requesting for Data from teachers to rectify their CPD Points and Certificate issues concerning the KATON ICT Training by KA-Technologies.
Seekersnewsgh went ahead to confirm the message if IDs are required before rectifying the issue. The Reply indicates the information is accurate and that IDs are required.
Here is a reply from KA Technologies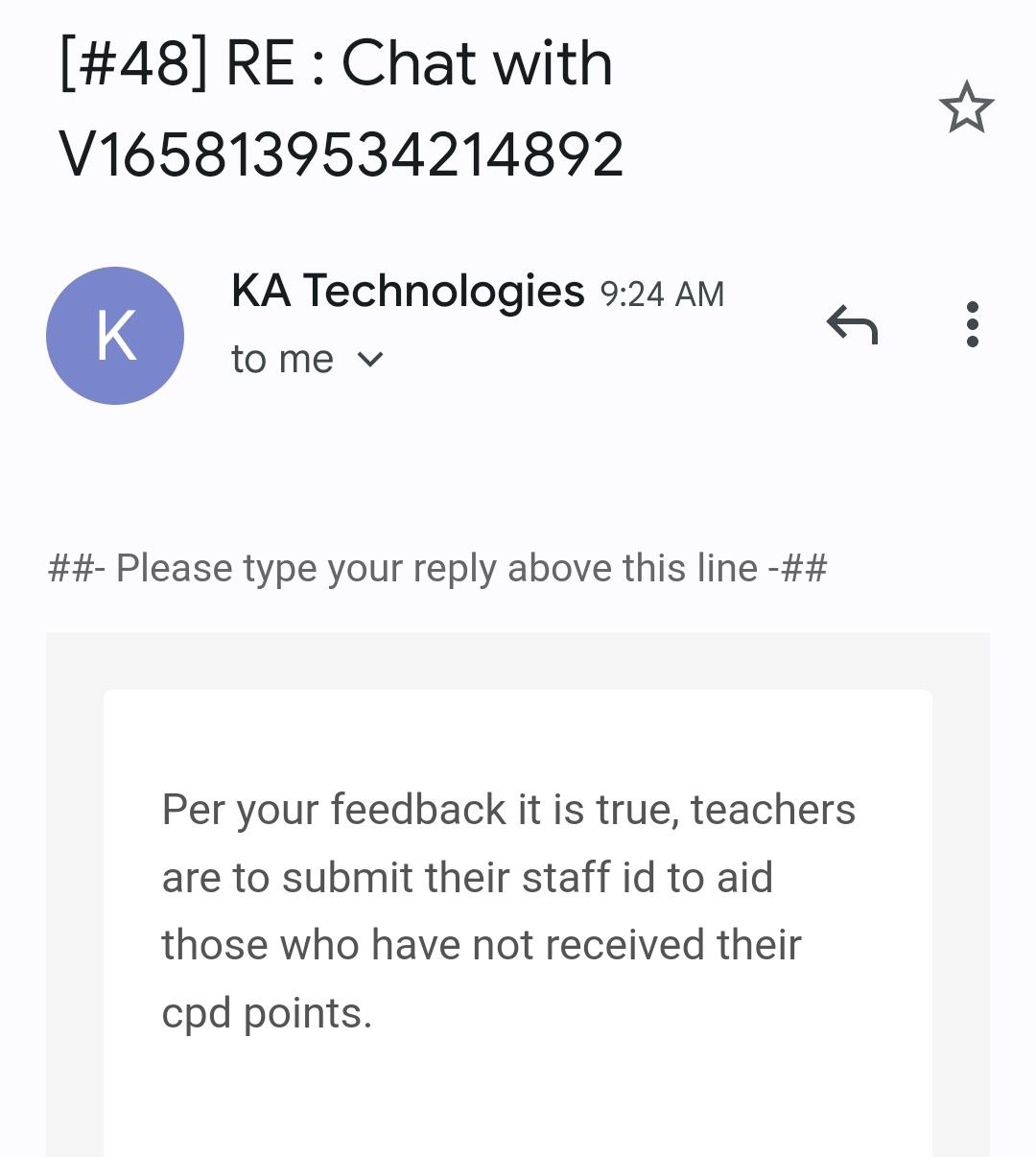 *KATON ICT SKILLS ACQUISITION TRAINING CERTIFICATE*
Dear TM1 USER,
Hope this notice finds you well.
Management wishes to inform all TM1 users who have gone through the ICT and have completed their exams that all outstanding certificates are being worked on and approved for release.
If you have not received your certificate, please kindly do the following…
1. Login to your KATON account.
2. Check to see if your attestation was approved or rejected.
3. If your attestation has been rejected, you will need to resubmit and retake the exams. (Several attestations have been rejected)
4. If your attestation has been approved (not rejected) but still no certificate, please send the following details to WhatsApp number 0595551598.
a. Account name
b. account email
c. Staff ID
d. Account Telephone number
e. Name of school
f. Mode of training.
NOTE:
The title of the message should be CERTIFICATE.
FOR CPD ISSUES….
Send your details to the same number and title it, CPD.
If you have submitted it already, please don't submit it again.
Collection of TM1 Laptops By Primary School Teachers 2023
NOTICE ON CPD POINTS ONLY*
Hello Team, please this information is ONLY for teachers who have received their CERTIFICATES but no CPD points.
Have you completed your KATON ICT training? Have you written your EXAMS? Have you received your CERTIFICATE?
If the answer is YES in all cases but you haven't received your CPD points, please kindly send the following details to
*WhatsApp number*
*059 555 1598*
*Please only WhatsApp, NO CALL*
1. Name on KATON account
2. Name on Attestation submitted
3. Staff ID
4. Telephone number on KATON
5. KATON account email
6. NTC account email
7. Mode of ICT training
⚠️For Confidentiality, and data protection, DO NOT PUT THIS INFORMATION ON THIS PLATFORM. SEND ALL DETAILS TO THE KAT OFFICIAL WHATSAPP LINE.
*059 555 1598*
*THIS APPLIES TO ONLY THOSE WHO HAVE RECEIVED THEIR CERTIFICATES*
*KA TECHNOLOGIES GH is inviting you to a scheduled Zoom meeting*.
*Topic: KATON ICT ACQUISITION TRAINING*
*DATE: WEDNESDAY 15TH FEBRUARY – FRIDAY 17TH FEBRUARY.*
*TIME: 4PM-6PM* *EACH DAY.*
Join Zoom Meeting
https://us06web.zoom.us/j/83465436525?pwd=cmxaN01nczg1M0pNbnpndW5zTWNJZz09
Meeting ID: 834 6543 6525
Passcode: 155735
One tap mobile
+16694449171,,83465436525#,,,,*155735# US
+16699006833,,83465436525#,,,,*155735# US (San Jose)
Dial by your location
+1 669 444 9171 US
+1 669 900 6833 US (San Jose)
+1 689 278 1000 US
+1 719 359 4580 US
+1 929 205 6099 US (New York)
+1 253 205 0468 US
+1 253 215 8782 US (Tacoma)
+1 301 715 8592 US (Washington DC)
+1 305 224 1968 US
+1 309 205 3325 US
+1 312 626 6799 US (Chicago)
+1 346 248 7799 US (Houston)
+1 360 209 5623 US
+1 386 347 5053 US
+1 507 473 4847 US
+1 564 217 2000 US
+1 646 931 3860 US
Meeting ID: 834 6543 6525
Passcode: 155735
Find your local number: https://us06web.zoom.us/u/kdZdGPbztB
Matters arising from Promotion Examination, All Centres, Wrong Phone numbers, No Index etc
Index numbers, Regional centres and dates for 2023 Teacher Promotion Aptitude Test
Teacher Portfolio Grading Report -Download and Enter 2023 documents
How to compress your Evidence of work to less than 5MB and upload onto NTC Portal portfolio
NTC- My Teacher Portfolio Fill with this Documents Deadline
ICT Training For JHS And SHS Teachers-Nationwide e-learning for CPD and Certs
YOU CAN JOIN OUR   TELEGRAM  OR WHATSAPP OR FACEBOOK  PAGES