The National Council for Curriculum and Assessment (NaCCA) has decided to withdraw the subject "Our World Our People" from the Standards-Based curriculum, effective from the next academic year.
This decision follows a critical review comparing Religious and Moral Education (RME) with OWOP, revealing similarities and a repetition of knowledge.
NaCCA aims to enrich the Standard-Based Curriculum by focusing on individual strands captured in RME. The letter, dated November 13, 2023, is addressed to the Ministry of Education and stakeholders, seeking their support in implementing this change.
Prof. Edward Appiah
Director-General, NaCCA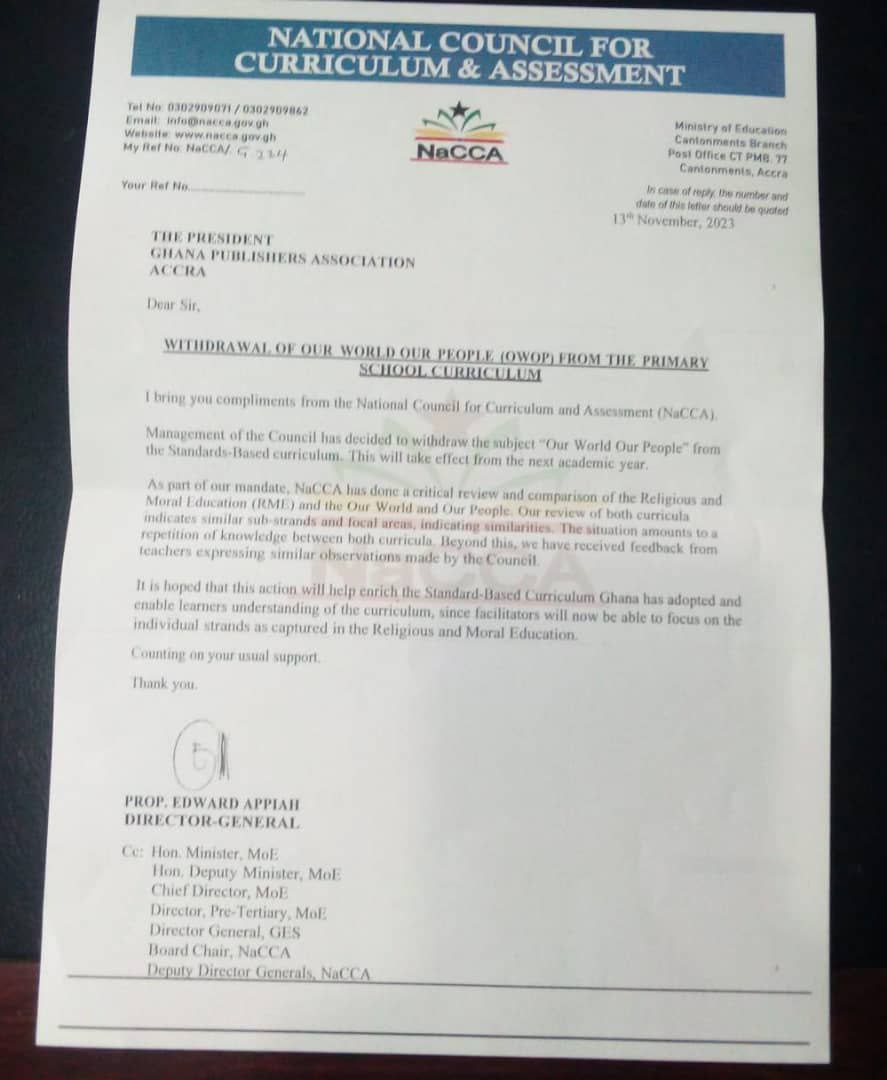 More Updates GROUP