Year of Return; Kumasi Positioning itself to Also Host Events like Accra
There's been a lot of concerns being raised about Kumasi not hosting any of the "Year of Return" or "Beyond the Return" programs.
All the mega and entertaining programs are being hosted in Accra, to the detriment of the other cities or regions in Ghana.
According to them, this has led to a lot of businesses, especially the newly established ones not getting the needed market expected of them since programs that attract international tourists are all been hosted in Accra.
I believe they have a good point that must be addressed.
However, I also have a different angle to tackle these issues being raised by the concerned citizens in our dear city. I want to make my case with these new business entities in Kumasi.
♧ Acapoco – Bomso
♧ Ike's Cafe, Grill & Bar – Cultural Center.
♧ somewhere in Kumasi – Adum.
♧ Kent's Cup Coffee Shop – Kumasi City Mall.
♧ Price Restaurant – Kumasi City Mall
♧ O's Garden – Ahodwo
♧Super MC Restaurant – Bomso
♧Ridge Condos – Nhyiaeso
♧Milan Lounge – Oforikrom
♧ Meatman – Oforikrom
♧Ambe Restaurant – Adiembra
♧Royal Gulf View – Danyame.
♧S&G Mall – Tech.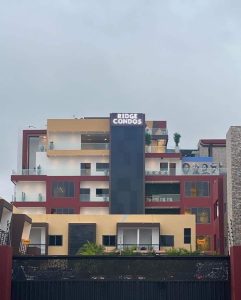 All the above-listed executive hotels, continental restaurants, International standard apartments, shopping malls, and cosy bars in Kumasi which were open not long ago.
But the question is, how many of these aforementioned businesses have active and engaging social media pages?
How many of them have effective websites? How many of them have official photographers and graphic designers? In fact, how many of them have a very active and strategic marketing department that can penetrate or have penetrated the competitive market in Ghana and not Kumasi alone?
The olden days Kumasi is no longer the Kumasi we have today ooo.
Things are changing fast here, so if you are a business entity and you don't invest in digital marketing, you may not survive in Kumasi for a few years. Today, all the potential customers are on social media, and whoever takes advantage and posts engaging content on social media and websites gets to win the customer. And some of them with social media pages, when you try reaching them through their contact numbers put out there, you will call and call and call, if the number is not off, then nobody is picking up.
Remember, the competition is not only in Kumasi here, you are competing with your fellow hotels, restaurants, courts, and apartments in Accra and anywhere in the country so what are you doing to attract their customer to purchase your brand, instead of your competitors?
We already have some hotels and restaurants that have created a niche for themselves in Kumasi here, the likes of Lancaster City Hotel (formerly Golden Tulip), Anita Hotel, Noda Hotel, the ARK, Royal Lamerta, Golden Bean, Plus+2, Jofel, etc. They can choose not to advertise or publicize their services on social media or websites, yet people will still patronize them. They have already become a household name. But still, these entities have active social media pages and websites. The big bi hotels and restaurants in Accra and Kumasi that have penetrated the market are still actively posting on their social media pages and still coming out with new ideas to attract more customers on top.
Somebody will post on Facebook and Twitter asking "what is the best fufu joint in Kumasi?" and everyone will be commenting, "Efie fufu in Patasi, Efie fufuo in Patasi" meanwhile, by the time you realize Efie fufuo in Patasi don't even have a website or social media pages but because they created the niche for themselves years ago, they are still enjoying the mainstream market. Whether the Year of Return or Beyond the Return programs were organized in Kumasi or not, their businesses are still running. Their customers are the ones testifying for them?
So our new businesses what are you also doing to be relevant in the next 10-20 years or more? What special menu do you have as a restaurant that your competitors don't have, what is so special about your restaurant that you want me to purchase your service instead of your opponent's?
As a hotel, during weekends what fascinating events do you organize that you want me to come and spend the weekend at the hotel?
In the environment your business finds itself, is there something particular or scenic there that you can take advantage of to attract more customers? Are you closer to a river? A tourist site, a dense forest, or something that can add additional fun to booking your hotel or coming to eat at the restaurant? Most hotels have taken advantage of their panoramic environment to add more fun to just booking their hotel. Royal Senchi has the Volta river and the forest in Akosombo to its benefit, and Safari Valley Hotel has the chilled Akuapem weather in the Mountain to its benefit. Remember it's a Safari resort too. These mini-tourist sites have added fun pack to these hotels than just going to book a room and sleeping. What scenic or something interesting do some of our hotels and restaurants have that they can use as a marketing strategy to attract more customers?
For instance, Ike's Cafe is located at Cultural Center, the cafe also shares a wall with Kumasi Zoo, Komfo Anokye Sword Site is a minutea walk from Ike's Cafe, so what can Ike's Cafe do to attract additional customers using these tourists sites? This is called Marketing Strategy. In SWOT Analysis, this is an opportunity for Ike's Cafe to attract additional customers, especially tourists.
Do some of them know their SWOT Analysis as a business entity? As a new business in Kumasi, do you know your Strength? Weakness? Opportunities and Threats?
STRENGTH.
°What are we doing well as a company?
°What is our strongest asset as a company (Location, reputation, skills, professionalism, network, customer care, affordability, team members)?
°What competitive advantages do you have over your competitors?
WEAKNESS
°What are our detractors as a company?
°What are our lowest-performing product lines that need improvement?
°Are their gaps in your team?
°Is your business location ideal for your success?
OPPORTUNITIES.
°What demographics are we not targeting?
°Is your market growth and are there trends that will encourage people to patronize your hotel, restaurant, or bar?
°Are their upcoming events that your company may be able to take advantage of to grow the business?
°Are their upcoming changes to regulations that might impact your company positively?
°If your business is up and running, do customers think highly of you?
THREATS.
°How many competitors exist, and what is their market share?
°Are their new regulations that potentially could harm our operations or products?
°Will suppliers always can supply the raw materials you need at the prices you need and at the right time?
°Could future developments in technology change how you do business?
°Is consumer behavior changing in a way that could negatively impact your business?
°Are there market trends that could become a threat?
Please strategize well and invest in your marketing departments, especially digital marketing and you will reap huge profits. Come out with new and more convincing marketing strategies and win the market for yourself.
Don't just post, promote your page and website. Promote your main events. Kumasi is a sophisticated city to run loss as a new business. A city of over 3.5 million people, this should encourage you. Getting huge customers is not always about hosting mega events in the city, all these things count and it plays over 70% role in the success of the business.
End of part 1, in part 2, I will point out existing and upcoming events in Ashanti that businesses can strategically take advantage of.
Source. Facebook The Asante Nation