The next batch of Staff IDs has been released.
Information of Biometrics date has not yet been released. Kindly Check through the list  to confirm your name.
You can contact your   IPPD Coordinator if your region is not posted here.
Mostly,  First to fifth Batch of IDs are released in large numbers, from the sixth Batch, it's like clearing a backlog, you may not hear much about it in the media.
Try visiting or contact your IPPD Coordinator for regular updates.
Do not sit and wait to be served with your Staff IDs like it has been done for the First Batch to 5th Batch. Go to the Office for Regular update.
Here are new IDs received through WhatsApp January 2023
staff-id-upper-west-ges-dec-22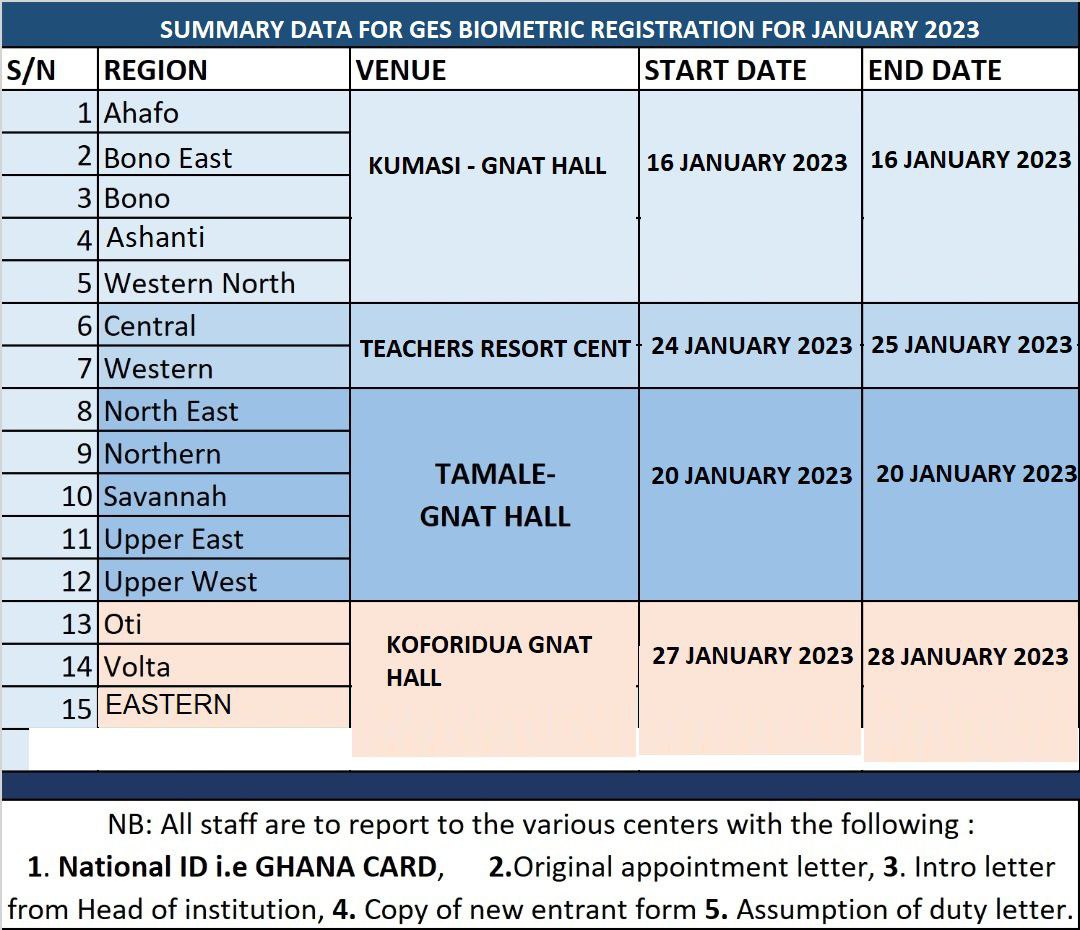 Updating when we get any, But Check from your regional Education Office
Old Ones 
Staff ID upper west GES December 22
Staff ID Eastern Seekers Dec 2022
Ashanti Region New  December, 2022
Staff ID  Greater Accra GES December 22
Staff ID Oti Region  GES December 22
To be updated soon….
All you need to know about the 13th Month Pay / Salary
Most of the IDs are shared in our Groups before publishing here…
Steps to Apply For CCT Loan on Your Phone-Online
TEACHER PROFESSIONAL DEVELOPMENT TELEGRAM OR WHATSAPP TEACHER PROF DEVELOPMENT 
5th Batch of Staff IDs for Newly Trained Teachers 2022
Read Also
Trained teachers who have written BECE, WASSCE and undergone scrutiny at UCC and UEW cannot write a single sentence
NEW ; GES 2023 Academic Calendar For Schools
NTC Free CPD Training for all Teachers at the Pre-tertiary level
GES Promotion, Transfer, Change of Name, Salary adjustment etc Must be Directed to this Office
How To Make Correction on GOG E-payslip portal (Change of Phone Number) for Free
Kindly wait as we update with the rest