BECE Starts Monday 17th October, 2022-GES Sends Good Will message to Candidates
GES wish to remind Parents and Candidates of the upcoming BECE on Monday 17th October, 2022.
Honesty as the hallmark of sucess GES encourage all Stakeholders to be Honest for the success of the examination.
It is also in circulation, this years BECE questions will be serialized to prevent Cheating.
Read Also SHS to be expanded from three to six years Minister of Education
FOR MORE GES UPDATES JOIN US ON TELEGRAM  OR WHATSAPP OR FACEBOOK 
Here is the Release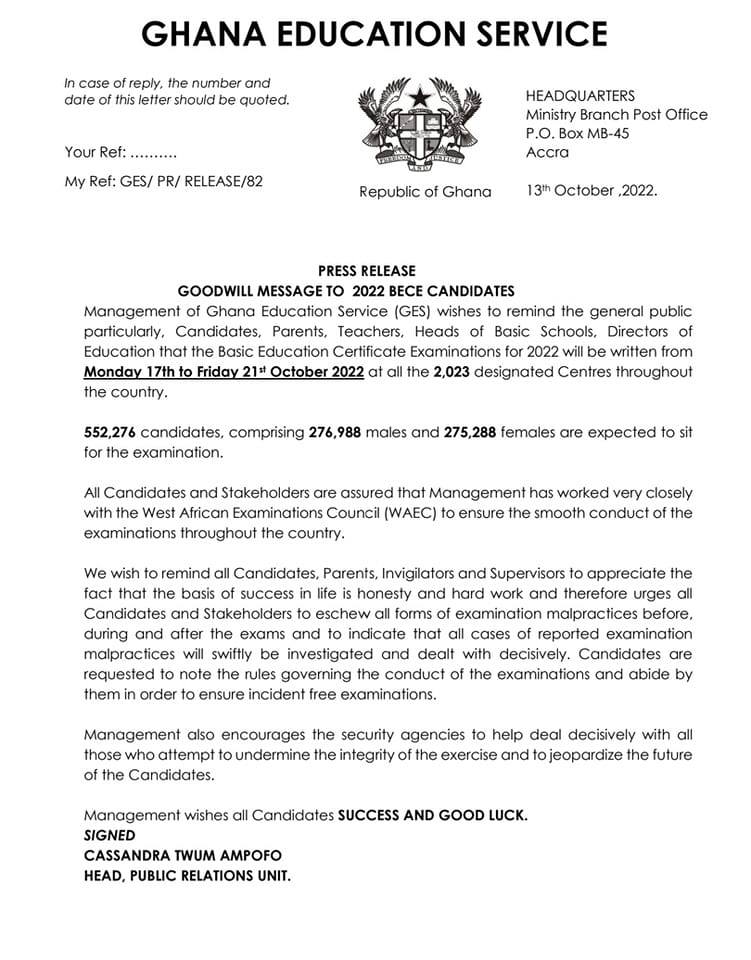 FOR MORE GES UPDATES JOIN US ON TELEGRAM  OR WHATSAPP OR FACEBOOK 
How to Qualify as Principal Tutor in a College of Education
seekersnewsgh