25th August, 2022, Few DAYS TO OGUAA FETU AFAHYE 2022!
OGUAA FETU AFAHYE (FESTIVAL) 2022! Exclusives From Cape Coast Ghana – Where to Stay and Hangout
According to sources all hotels and guest houses (air BnB) are booked. You might find it hard booking for a hotel in Cape Coast by this time ( Oguaa Fetu Afahye).
However, there are some new ones coming up and not well known such DC Glitz city at Abura and Hillsview hotel at Green Hill which will interest you.
Elmina and Anomabo also offers nice hotels and guesthouses which are closer to Cape Coast.
So incase you might becoming to Cape Coast for the first time for this year's #septemberinCapeCoast (Afahye), these are some of the places to sleep and hangout.
HOTELS (Apartments, Guest House etc)
1. Ridge Royal Hotel- Location 2nd Ridge, Cape Coast
2. Pempamsie Hotel – Location 2nd Ridge, Cape Coast
3. Coconut Grove Beach Resort – Location Elmina

4. Elmina Beach Resort "Berjaya". Location: Elmina
5. Lemon Beach – location: Elmina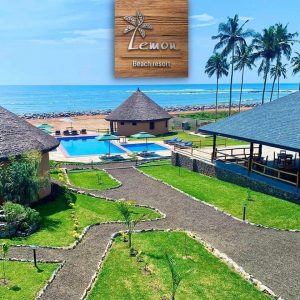 6. Anomabo Beach Resort – Location : Anomabo
7. Capital Hill Hotel – Located at Adaso on the teaching hospital road
8. GRNMA guest house – Located around the teaching hospital and nursing and midwifery school, Abura, Cape Coast
9. Oasis Beach Resort – Location : Victoria park, Cape Coast
10. Oguaa Apartments
Home feel like hotel. Location : Mempeasem – Efutu road, Cape Coast
11. Royal Elmount Hotel – Located on the Elmina- Ankaful Road
12. Rainforest lodge
Read: GHANA ENTRY REQUIREMENTS 2022/2023; Advice to Travelers
A nice hotel surrounded by nature. Location : Off Kakum national park road.
13. Samrit Hotel – Located around Pedu
14. Fespa Hotle – Located at Tsibu Darko, Adisadel, Cape Coast
15. Hacienda hotel – Located at Adaason off the teaching hospital road
16. Matlat hotel, located on the highway, Cape Coast
17. Cape Coast hotel – On the Cape Coast Takoradi Highway
18. Charlestina Beach – Located at Ampenyi
19. Golden Hill Parker hotel – Elmina
20. Bedrock Hotel- Location: Anomabo21. Raaj Homes – Location: Around the teaching hospital.
22. Balance sheet hotel – Location Pedu – Interberton Road, Cape Coast
23. Hotel Francilia – Mempeasem, Cape Coast
24. Brynx Haven – Akyim, Cape Coast
25. Hotel Loreto – Ramless, Cape Coast

26. Hans Cottage Botel – Mempeasem, Cape Coast
27. Mighty Victory hotel – Located around Jubilee School
28. Summer Palace hotel – CNC Hills
29. Durowaplus hotel – Green hill, Cape Coast
30. Savoy hotel – Located in the heart of ancient oguaa, Ashanti road, Cape Coast
31. Boabab House – Around Cape Coast castle
32. Kokoado Guest House, Cape Coast
33. Kate Apartments, Abura -Kakumdo Road, Cape Coast
34. Biriwa Beach Resort
35. Nyaniba Hotel – Yamoransa
36. DC Glitz City Hotel
1. Hutchland Beach
2. Hutchland City
3. Sahara Bar and Restaurant
4. Shipyard Beach bar and restaurant
5. Sun Beach
6. Solace
7. Becky Kay
8. Whispers
9. Friends Highway
10. Oasis Beach
11. Emma Locals
12. Twinkle lounge
13. Orange beach
14. Presidential Palace
15. Da breeze
16. Havana Beach
17. Sankofa beach
19. Pub Milla
20. The Bar
21. One Africa
22. Heritage beach
23. Meet me there
24. Sparrow Bar
25. Tina Tavern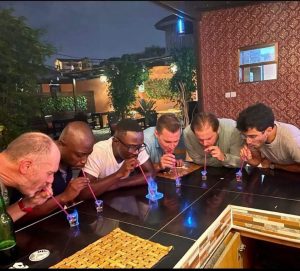 You can hangout at Ridge Royal hotel, coconut grove or you can decide to hangout at the bar and restaurants in town. It all depends on your budget.
You are all welcome to the Ancient city. Enjoy your stay!