The Ghana Education Service (GES) has issued a request for data on basic school teachers and learners as part of its efforts to enhance teaching and learning nationwide.
The data collection is conducted through a Google Form, and all Regional Directors of Education are instructed to share the link with Heads of Basic Schools in their respective regions.
The deadline for submission is Thursday, 30th November, 2023.
The request is aligned with the GES's commitment to improving educational outcomes across the country.
The Letter Reads,
REQUEST FOR DATA ON BASIC SCHOOL TEACHERS AND LEARNERS
Management of the Ghana Education Service (GES) as part of measures to
improve teaching and learning in schools across the country is collecting data on
teachers and learners in all Basic Schools via Google form.
Regional Directors are kindly requested to share the link for the data collection
and ensure that all Heads of Basic Schools within your jurisdiction fill out and submit it
by close of day Thursday 30th November, 2023.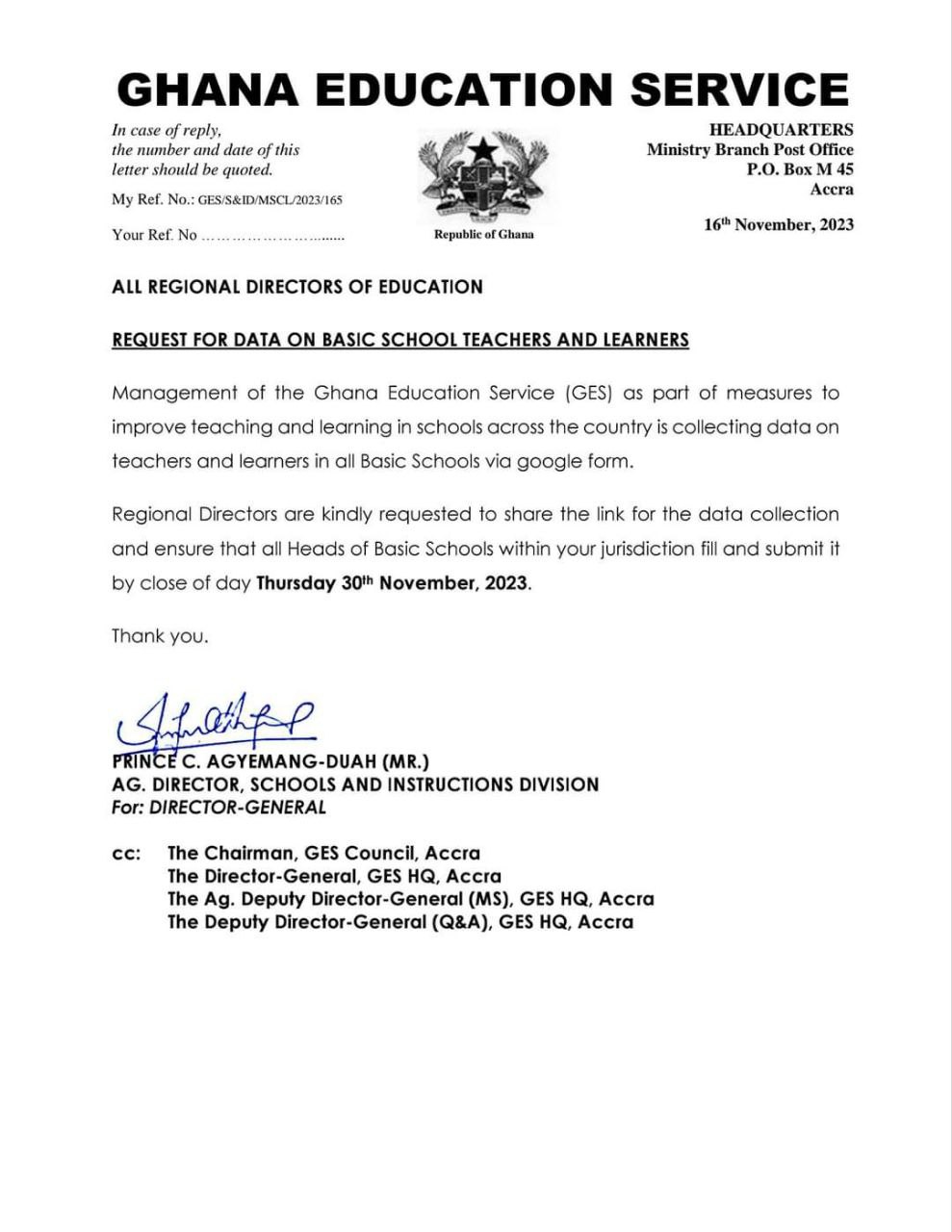 What to do,
Check your School's Official Platforms for the Link, if you are not on any of the School's platforms or your phone can't help you access the link, then go to your head office to use a laptop.
Join Teacher Professional Platform for more Updates Telegram  or WhatsApp