GES Staff Returning from Study Leave with Pay: Online Posting Form Now Available
Attention all GES Staff members returning from study leave with pay! The Ghana Education Service has just released that the 2023 posting form is now available for qualified teachers to apply online.
It is important to provide the required and accurate information as requested. To complete your forms, please visit the GES Promotion Portal  www.gespromotions.gov.gh. GES PROMOTION PORTAL AND HOW TO APPLY OR CHECK
The filling of online posting forms will begin on Monday, 31st July, 2023 and will end on Monday, 21st August, 2023.
Noted that all staff members returning from study leave with pay are required to complete the form.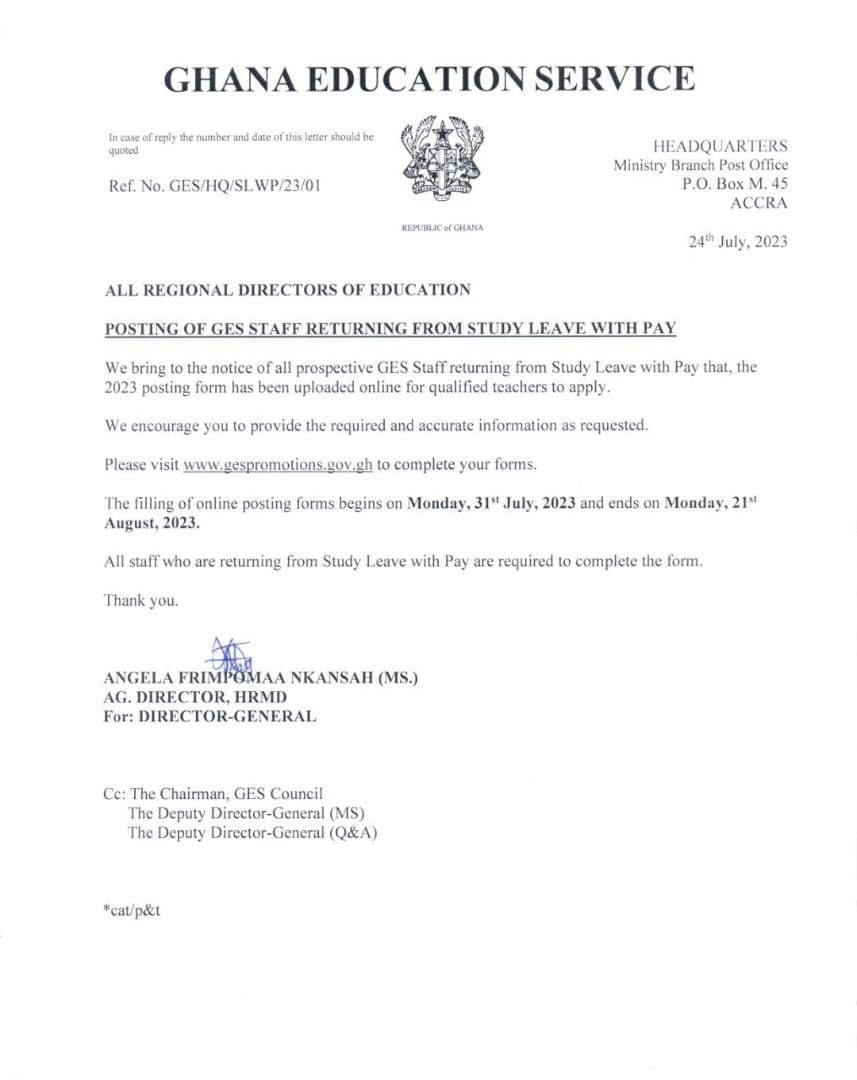 JOIN US FOR MORE UPDATES TELEGRAM