Jobs
NABCO Ends Today; MP(Hon. Samuel Okudzeto Ablakwa) Helps employ all Beneficiaries in North Tongu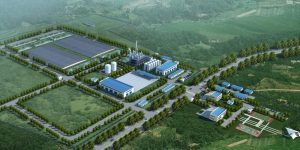 In a release by the member of
parliament
for North Tongu, He has been able to negotiate with a Chinese firm located in his constituency to absorb all the NABCo beneficiaries in his constituency.
"As
Government
ends NaBCo today September 1, 2022; I am delighted to announce that I have successfully negotiated with the
Chinese management of Sinostone Bioethanol Manufacturing Ltd (SBML)
located in my beloved North Tongu, to immediately employ all our 97 NaBCo beneficiaries.
We shall continue to look out for each other with our best efforts".
Sinostone Bioethanol Manufacturing Limited, (SBML) is registered as a private limited liability company on 16th July, 2019, to engage in the business of manufacturing bioethanol from Cassava for sale to the Ghanaian market and the West African Sub Region.
Sinostone Bioethanol Manufacturing Limited will be facilitating the domestic production of ethanol, which will greatly contribute to
job
creation in Ghana. SBML will produce approximately 15,000 tons per year.
Sinostone Farming Limited is an investment holding company that spearhead the development and operationalisation of large-scale and sustainable cassava farming in Ghana.
The Company intend to develop value-added cassava products and other crops that deliver returns for investors and socio-economic benefits for communities within its catchment area.
The Company's operations fall under a strategic business unit of Sinostone Bioethanol Manufacturing Limited