News
Leak Apple iPhone 14 Pro Max Features and Price
Apple leaks have consistently agreed on one thing: iPhone 14 models are getting more expensive. That is, until now.
The iPhone 14 won't have a SIM tray in the US. First, a fresher on eSIMs: they're SIM Cards, but electronic, not physical. That means your phone can be provisioned remotely. No more going to a store to get a Physical Sim. This makes it easier to switch networks or try one out. T. Mobile now uses eSIMto let people test-drive its network for up to three month.
COLA will hit accounts soon; Modalities for payment – Fair Wages and Salaries Commission
Headmaster, administrator busted for promoting exams malpractices; Full list of schools August 2022
In a new blog post, anonymous leaker Lanzuk has revealed that Apple has "decided to freeze the launch price of the iPhone 14 base model through a decision at the top executive level." And given Lanzuk's solid track record, there is every reason to believe this
Lanzuk explains that Apple's decision was based on "global mobile phone market stagnation and demand decline… so the price of the basic model is frozen despite some price increase factors."
Detailed by other leakers, these factors include an increase in component prices due to shortages and Apple upgrading several key elements of the iPhone 14 lineup. Most notably, an all-new front-facing camera module from LG Innotek, which leaks claim is triple the price of its predecessor.
Lanzuk is undoubtedly aware of the shock and potential disbelief his news will generate and stresses that his information comes from a rock-solid source within a "major US financial institution." Moreover, Lanzuk has a track record that deserves respect. While the insider has had the occasional miss, there have been a number of accurate leaks for both Apple and Samsung devices in the last year
If correct, Lanzuk's claim would mean the iPhone 14 retains its $799 asking price (instead of jumping to $899), which also builds hope that the new iPhone 14 Max will also be priced $100 lower at $899. These price points make sense, given Apple's determination to widen the feature and performance gap to iPhone 14 Pro models, which are still expected to go up in price: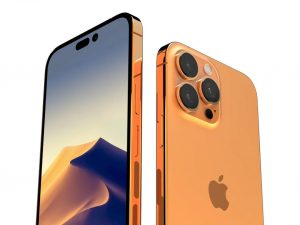 iPhone 14 Pro – $1099 (iPhone 13 Pro $999)
iPhone 14 Pro Max – $1199 (iPhone 13 Pro Max $1099)
Furthermore, I would argue that Lanzuk's claim still equates to an effective $100 price increase across the range. This is because the $799 iPhone 14 will replace the $699 iPhone 13 Mini as the entry-level model, and the $899 iPhone 14 Max will take the place of the $799 iPhone 13. Given their respective increases in screen size, these rises are also easier for Apple to market to customers.
Will iPhone 14 lineup be worth it? Design, camera and performance upgrades on the Pro models certainly appear so, but with a potential transition from Lightning to USB-C in 2023 I would still urge caution if you don't have to upgrade this year.
Very soon the phone will  be available in Ghanaian market and we hope as Teachers we are aslo able to buy some.
Scale of fees of Lawyers 2022/2023; How to Pay Less When you Contract an Attorney in Ghana
BREAKING News: Citi FM's Bernard Avle loses wife Justine Avle
New NTC- Instill Course for FREE CPD Points and Certificate online; Target 30, 000 Public and Private School Teachers
source; FORBES NEWS