VACANCIES FOR PLACEMENT OF NEWLY QUALIFIED DOCTORS
It is hereby announced for the information of newly qualified medical doctors who
were recently granted financial clearance and opted to work with the Ghana Health
Service through the Ministry of Health Posting Portal that, there are vacancies in all the 16 regions.
Posting of dentists is based on the availability of a well-functioning dental unit
Such medical officers may therefore visit any region of choice provided there are
vacancies and submit their documents i.e. MDC Permanent Registration and Medical
School Certificates for placement by the close of work on Friday 9th June, 2023.
Check the table for more details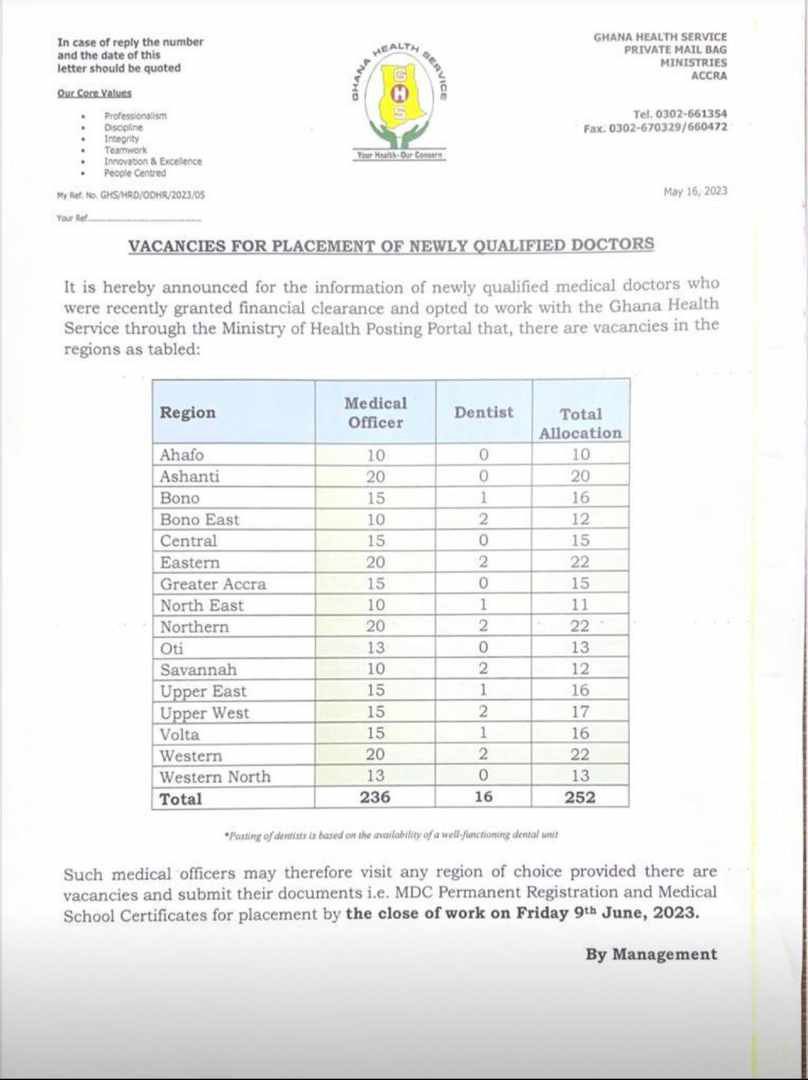 Seekersnewsgh.com