Politics
Cape Coast North MP Dr. Kwamena Minta Nyarku ( Ragga) Takes Matters into Own Hands to Repair Damaged Road
Cape Coast North MP Dr. Kwamena Minta Nyarku ( Ragga) Takes Matters into His  Own Hands to Repair  a Damaged Road in Constituency
Dr. Kwamena Minta Nyarku, the Member of Parliament for Cape Coast North Constituency, took matters into his own hands on Sunday, August 13, 2023, by leading a group of inhabitants of Abura to repair a damaged road. The group filled potholes on the Abura/Academy road, as repeated attempts to get the Department of Urban Roads to address the issue proved unsuccessful.
In an interview with DC KWAME KWAKYE, the MP expressed his concern and explained that the road is essential as it leads to the only Nursing Training and Senior High School in the area, as well as the Cape Coast Teaching Hospital. He shared, "I had to do something to help my constituents. The road is in a very bad state, and the Government must come to our aid."
The communal labour organized by the Cape Coast North MP saw the active participation of both men and women, with female Teaching Assistants and students from the University of Cape Coast joining in filling the potholes. This display of community support was highly commendable.
One student who participated in the activity revealed that they campaigned for the MP during the elections and felt compelled to help him complete the task at hand. The MP expressed gratitude to everyone who participated and announced that the work would continue the following day at 4 pm.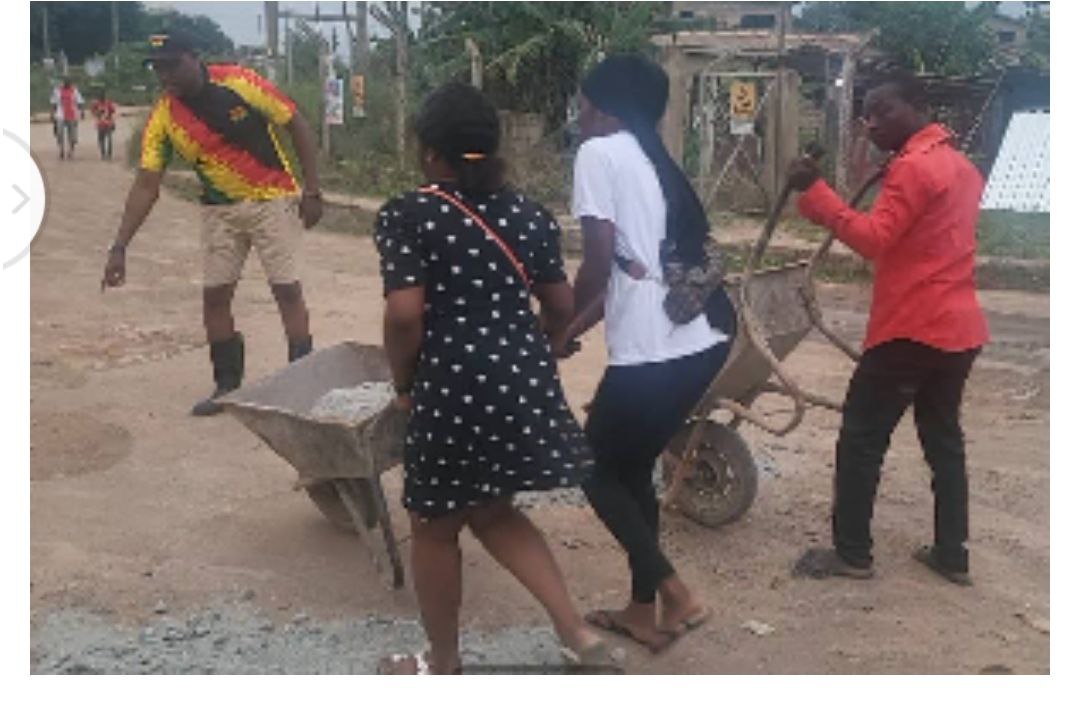 Commuters and Pragia Users and Riders in the area expressed their excitement and supported the MP's call for the road to be fixed. The damaged road has negatively impacted businesses and the excessive dust has been a major inconvenience. seekersnewsgh had the opportunity to speak with some commuters who were thrilled about the MP's action.
The efforts of the MP and the community to repair the damaged road demonstrate the importance of taking matters into one's own hands when government intervention falls short.
The hope is that these efforts will draw attention to the issue and prompt necessary action from the authorities to improve the road conditions for the benefit of all.
Credit; DC KWAME KWAKYE