Jobs
Recruitment Opportunities at Ecole Francaise Cape Coast
Recruitment Opportunities at Ecole Francaise Cape Coast; Are you a passionate and driven educator, always seeking innovative ways to inspire your students? Do you crave a fresh opportunity to expand your teaching horizons? Are you well-versed in a variety of pre-tertiary education subjects? If you answered "yes" to these questions, then we have an exciting proposition for you!
Join Our Diverse Team
We are excited to announce that vacancies are now available at Ecole Francaise Cape Coast, a dynamic 21st-century Basic School situated in the heart of Cape Coast. Our institution is devoted to nurturing young minds and fostering a love for learning that extends beyond the classroom.
From Daycare to Junior High
Our opportunities span across a wide range of age groups, from Daycare to Junior High levels. This presents a unique chance for educators at different points in their careers to contribute their expertise and enthusiasm to various developmental stages.
A Gateway to Bilingual Excellence
If you possess proficiency in the French language, you have an extra edge! At Ecole Francaise Cape Coast, we take pride in being a bilingual English and French basic school. This added layer of linguistic richness sets us apart and opens doors for both our educators and students to engage with a broader global perspective.
About Ecole Francaise Cape Coast
Ecole Francaise Cape Coast isn't just another school; we are the premier bilingual educational institution in the Central Region. Our core philosophy revolves around holistic and quality education. We firmly believe in nurturing not only academic excellence but also self-confidence, assertiveness, and a deep sense of responsibility in our students.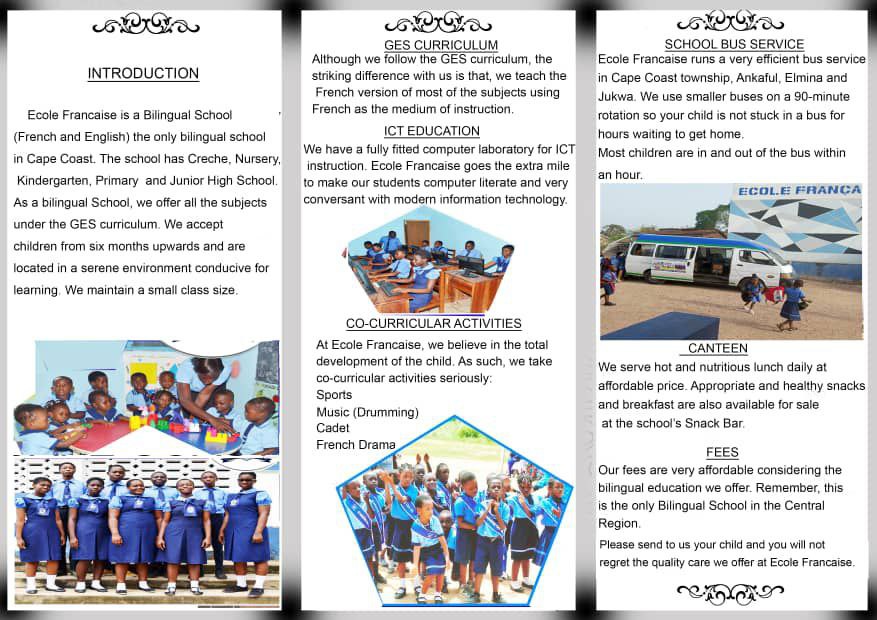 Application Details
If you're excited about this opportunity and share our passion for education, we encourage you to send in your applications. Simply email your application to amaayensua@gmail.com before the deadline of August 31st, 2023. Make sure to include your resume, cover letter, and any relevant certifications or documents.
Contact Us
For any inquiries or further information, please don't hesitate to contact us at 0555489778. We're more than happy to answer your questions and provide additional details about the roles and the application process.
At Ecole Francaise Cape Coast, we're not just looking for educators – we're looking for individuals who want to be part of a transformative journey in education. Join us in shaping the future of our students and fostering excellence in a bilingual and nurturing environment.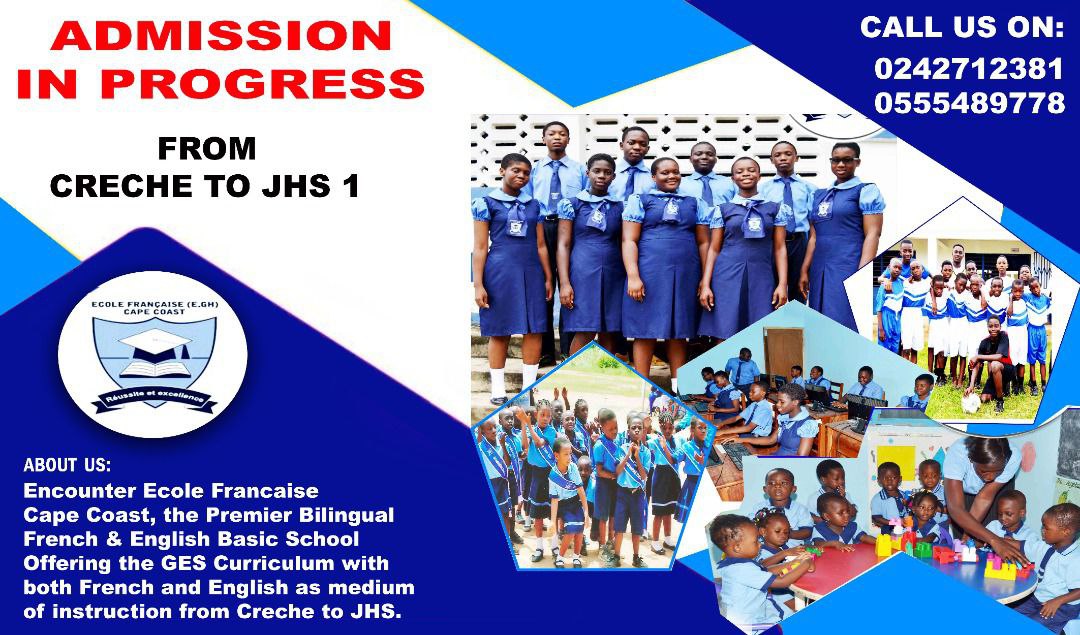 JOIN US FOR MORE
AVAILABLE UPDATES  TELEGRAM