Nepal witnessed a significant strike led by teacher unions, affecting both public and private schools. Over 282,500 teachers had been protesting since September 20th, opposing the School Education bill introduced in the House of Representatives.
However, this strike has come to a close as the Nepal Teachers' Federation reached a six-point agreement with the government.
The government pledged to incorporate the teachers' concerns by revising the bill, respecting parliamentary procedures.
Public school teachers will now be listed according to their ranks in the government's order of precedence.
Rejections
Despite this resolution, the Relief Quota Teachers' Association remains opposed to the agreement and has vowed to continue their protests.
Relief quota teachers are individuals employed on a contractual basis by local units to address the shortage of teachers at community schools. There are around 40,000 such teachers and have specific demands regarding internal competitions and retirement age.
The agreement also includes provisions for an expert committee to study teacher integration and periodic promotion, as well as safeguards against unwarranted teacher actions. Teacher transfers will now require the consent of head teachers, and the contribution-based social security scheme for teachers will be aligned with that of civil servants.
The government has further promised to protect teachers' trade union rights and establish standards for private school teachers' appointment, minimum salaries, social security, and record keeping.
Transfer
There won't be transfer of the teachers without the consent of the head teachers while the transfer of the head teacher would be done in consent with the school management committee, as per the agreement.
Making the contribution-based social security scheme for the teachers on par with the civil servants and having a legal provision that will ensure that teachers will get different types of allowances similar to that of the civil servants is also a part of the agreement.
"The regulation (of the School Education Act) would be drafted with representation from education experts and the teachers' federation," reads the agreement. The bill must be endorsed to become an Act. Furthermore, regulations have to be formulated to execute the Act.
Through the agreement the government has pledged to protect the trade union rights of the teachers. Similarly, setting up a standard for the appointment, minimum salary, social security and record keeping of the teachers from private schools is also part of the agreement.
This resolution ends a strike that disrupted classes for millions of students in Nepal's public schools and was initiated in opposition to the education reform bill.
The bill faced criticism for granting local governments oversight of schools and prohibiting teacher involvement in political groups.
While the government and teachers have reached an agreement, further negotiations may be necessary to fully address the teachers' concerns.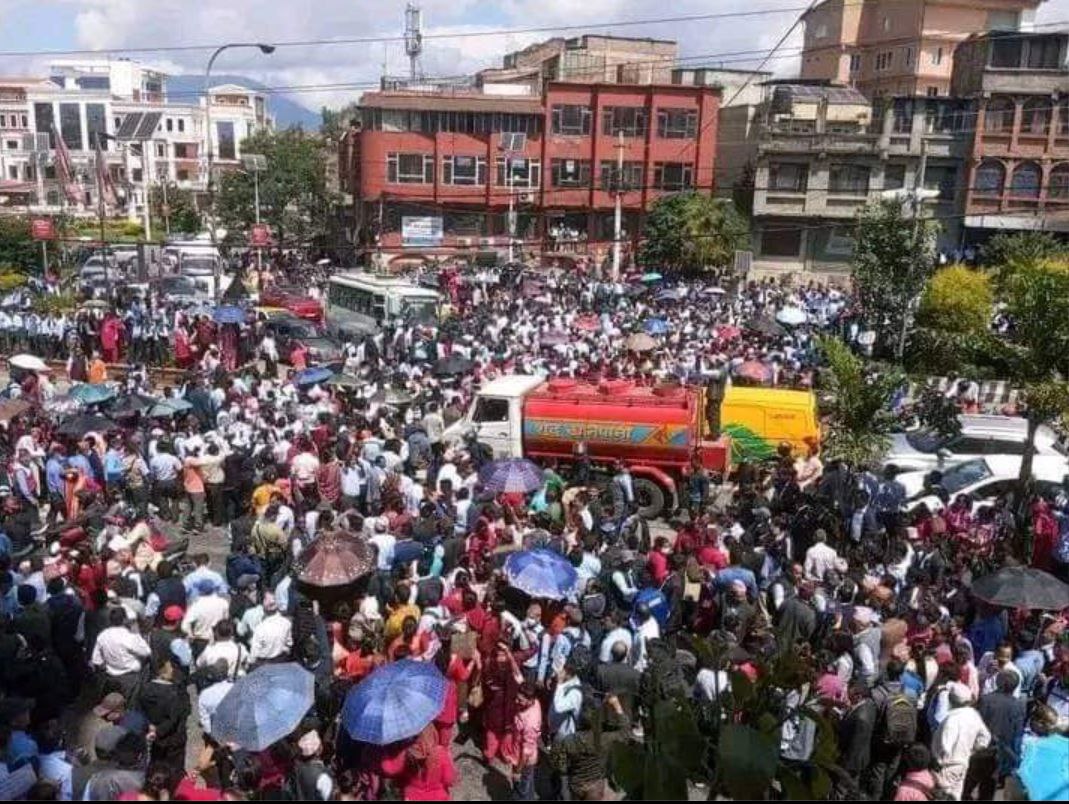 More Updates on Teacher News