Trouble Looms in UEW over Grade anomalies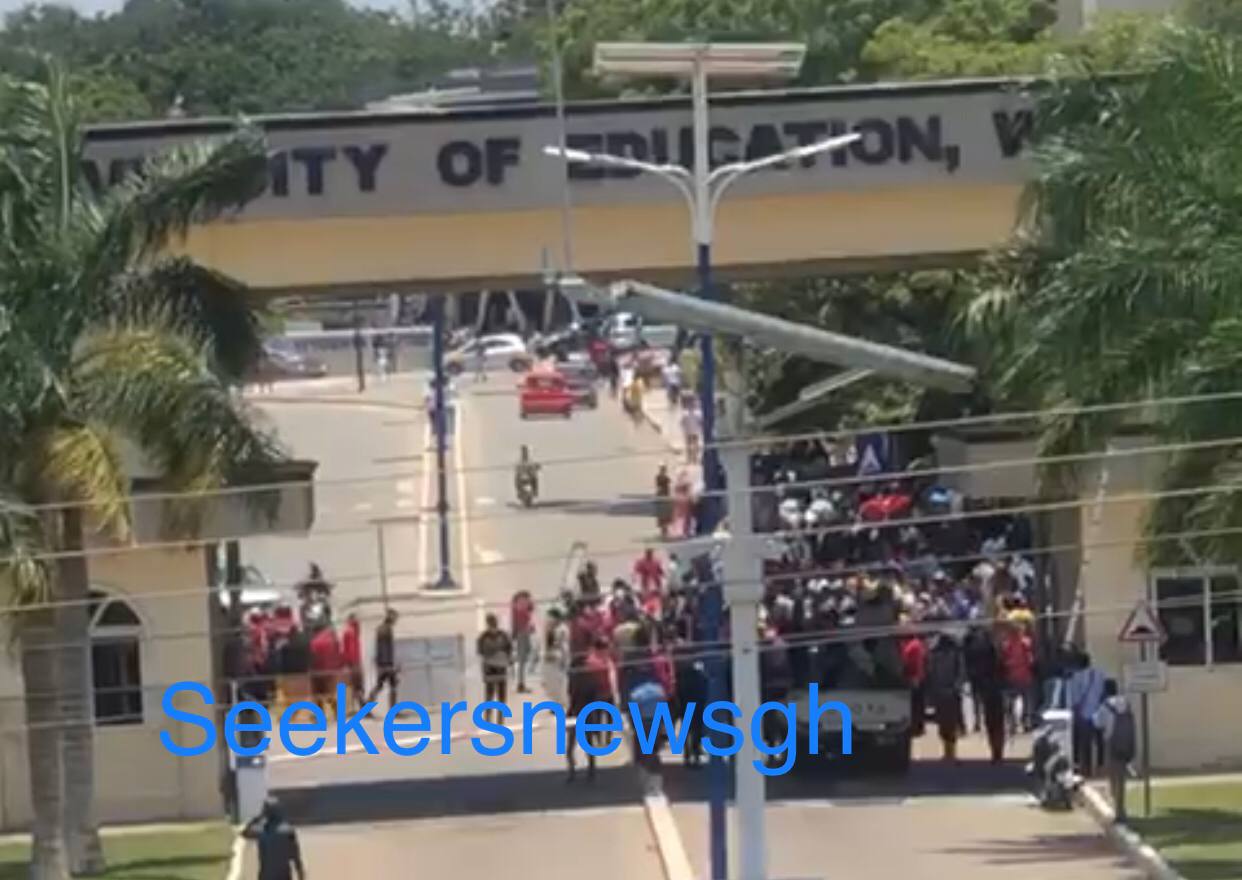 Follow us on Facebook ; seekersnewsghFacebook Page  for live videos 
The whole university of Education, Winneba students are seen on Demonstration today to express their displeasure on what they call Fix Our GPA.
Majority of Students have said their results have changed to the worse, which does not reflect their true academic performance or What they have seen in their Students Portal Earlier.
According to our sources, the University have changed their Students Result Portal from OSIS to ITS, The new system has brought whole lot of challenges which management failed to address.
Students in the Final Year have seen most of  their results changed even from Level 100 to the Final Year,
'This results are not ours, the system has failed and it must be fixed now. Fix our GPA Now." Said a student
One student Wrote
"Students have sleepless nights, go through severe stress, early morning lectures and hunger just to get a better grade and for a better future. After this toil and restleness when the results drop, it has changed.
There are circumstances where you got A in a portal but on the notice board it will appear D or vise versa. This demonstration shouldn't be only L400s but the entire students populace.
You, your brother and your friend might or may be a victim of someone's negligence and incompetence.
I believe in radical revolutionary approach for change.
FIXOURGPA"
In a video reaching seekersnewsgh, the students have been seen on demonstration, to show how serious they are.
The Police Service had to use Teargas to disperse the demonstrators.
But According to the Students body the main Demonstration is schedule for Monday 26th September, 2022.
More updates soon
Community banishes SHS Headmaster For standing Against Exams Fraud
Ghana School of Law Entrance Exams Questions Leaked Here are the questions papers
seekersnewsgh.com