Kindly read through carefully to choose the appropriate portal
About the Epayslip Portal
The Epayslip portal | GRZ E-Payslip Zambia is an online platform or website where employees can access and view their electronic payslips. It provides a convenient and secure way for employees to review their salary, tax deductions, and other payroll-related information.
In the Epayslip portal | GRZ E-Payslip Zambia employees can typically log in using their unique username and password. Once logged in, they can view and download their payslips for a specific period, such as monthly or biweekly.
The portal may also offer additional features such as updating personal information, viewing year-to-date earnings, and accessing tax forms like W-2 or 1099. Some portals might also include links to other benefits and HR-related resources.
Employers typically implement a payslip portal to streamline the payslip distribution process, reduce paper waste, and provide employees with easy access to their pay-related information. It also ensures the security and confidentiality of sensitive payroll information as employees can only access their payslips using their login credentials.
There are two portal logins to check your epayslip online, use the one that works for you
Portal 1 is the normal epayslip; Direct GRZ E-payslip Portal URL Click here https://mypayslip.grz.gov.zm/
Portal 2 is the epayslip distribution portal SZI  Use this Direct at https://epayslip.grz.gov.zm/secured/log-in/log-in
Access the Epayslip Portal
To Access the Epayslip Portal, go to your web browser on Google,
Type and Search GRZ Payslip or Smart Payslip Zambia, Most people use Google Chrome
Click on it, to Open
This Months Payslip,
A direct Link has been provided below, scroll down to click on it to have the new secured link to Access the Portal
Use the Link Provided below to Download this month's payslip,
Haven't received Last Month's Payslip
Some of you may be having issues downloading your payslips.
No need to panic if you haven't received your last month's Payslip to download, some of you may also be having the link in your email, but might not be able to download it, kindly have patience and try some other time.
You can also manually request for the months you have not received.
 GRZ E-Payslip Zambia
Provide Login Credentials
Email and Employee ID  before login access will be granted into https //my payslip.grz.gov.zm login.
Epayslip Self-Service GRZ
Smart payslip Dashboard  to Download Payslip Portal 1
Click on Menu
You'll See Payslips and Feedback
Click on Payslip to view and Download Available Payslips
It's presented in
Click here to open [ Month and 2023] Payslip
Eg. Click here to open the September 2023 Payslip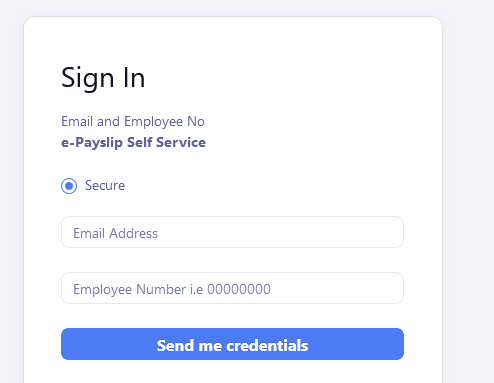 Portal 2 Login, Epayslip Distribution
The e-Pyslip Distribution Management Information System (EPDMIS) automates the distribution of payslips by sending individual Emails to Public Service Employees on the Payroll Management and Establishment Control (PMEC) System.
Go to your web browser, search the Smart Epayslip Portal,
Click on it,
A direct Secure link is provided below
On this Portal, Enter your employee number and search click search.
After Processing, on your left you will see Select, Click on your name for your details to appear.
On the Slot for Employee number, enter your details on those slots.
For the month of Payslip you want, do not write the month in words eg, For September, enter 9, 12 if its August, enter 8, 12, and select the Year. The 12 is per 12 months
JUST IN – Zambia to recruit 4200 Teachers, 1000 Non-Teaching Staff, and 4000 health Personnel in 2024
Make sure before you provide your login credentials the portal is secure, do not also share your GRZ E-payslip Portal login credentials with relatives or Friends.
The Above link is the e-payslip self-service portal where you can check your payslip and other important  Items. The e-payslip self-service portal is secure, and you must always be sure it is before login.
The smart Zambia payslip self-service portal allows you to download payslips and view your statement.  Access the smart Zambia e-payslip download on the Link provided above.
Contact the Office
If you still need help, you can contact ZamPortal Support
Support Call Center
Phone:
+260 211 428 600
This portal here is a guide to help you navigate the new Epasylip Portal. 
In other Countries
For other Countries like Ghana, By the 15th of a Month, Institutions Validate all Government Workers,
From the 20th to the 25th the Controller and Accountant General's Department responsible for the Payment of salaries to all Government Employees, will also Validate and issue payments. In About Three days 28th, Banks start to issue payments to all workers.
The First week of the Next month is when workers see their payslips, on the Epayslip Portal.
Epayslip portal Ghana Controller and Accountant General's Department GOGPAYSLIP E-Payslip Login Portal
It may be quite different from yours.