The Ghana Education Service has finally released the Staff IDs of the Newly recruited Teachers thus the third batch has been released now. Updating list of the 4th batch will be released here as soon as possible.
In a monitoring, we have realized there are still new recruits who have not received their staff IDs. over 13,000 plus IDs are released and with majority receiving their salary in full.
Reason given for the delay is due to reposting by some teachers. Some also delayed in submitting their assumption of duty letters.
There are few who made mistakes in the documents submitted and they had to rectify Full List || New Teachers Queries- No Staff ID if not resolved Immediately
Full Download, Scheme of Learning and Lesson Notes Term 3 All Classes till End of Term
STAFF IDS
How to Start Blogging and Make Money Straight into Your Bank Account
4TH BATCH
According to the Director General of Education, by September, all would have been paid in full.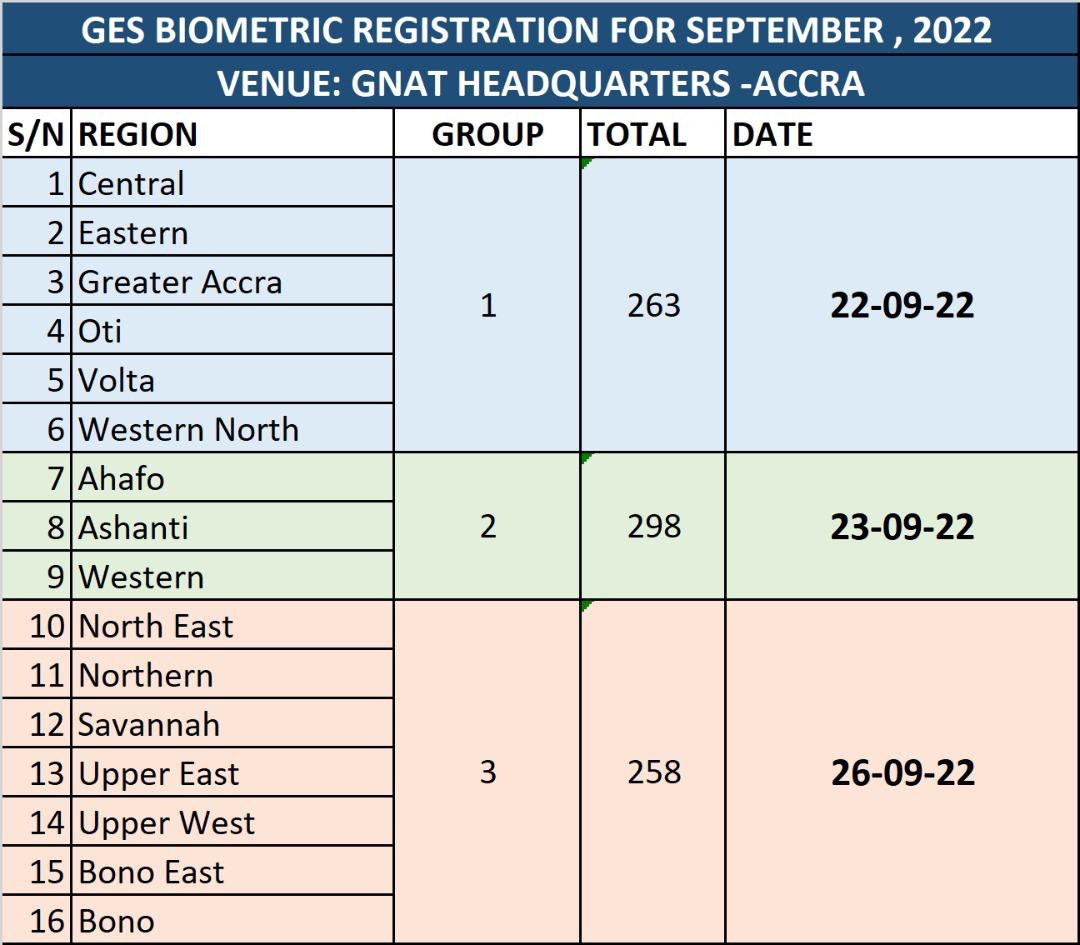 CENTRAL BIO SEPT 2022
ASHANTI BIO SEPT 2022
UPPER EAST BIO SEPT 2022
GREATER ACCRA BIO SEPT 2022
AHAFO BIO SEPT 2022
BONO EAST BIO SEPT 2022
OTI BIO SEPT 2022
UPPER WEST BIO SEPT 2022
WESTERN NORTH BIO SEPT 2022
Please If you can't find your district. We will update soon, you can also contact your IPPD or HR 
We were hopeful the 4th Batch is going to be the Final batch of Staff IDs to be released But the information reaching us suggest there are still more Teachers without the Staff IDs. With the number complaining there is going to be a 5th Batch  Read more 5th Batch of Staff IDs for Newly Trained Teachers 2022
New NTC- Instill Course for FREE CPD Points and Certificate online; Target 30, 000 Public and Private School Teachers  ONGOING 
Free Public NTC course for 3 CPD Points Monday July- Register
"Chew, pour, pass, and forget" phenomenon to be eliminated in Ghana's education
Updated Full List of NTC CPD Service Providers
JOIN US FOR QUICK UPDATES: In case any of the information changes we will quickly update this post and alert you especially through our Forums below.
JOIN TEACHER PROFESSIONAL DEVELOPMENT